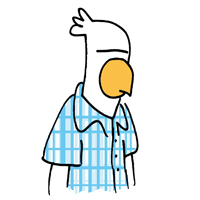 LEWIS TRONDHEIM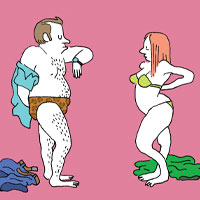 ANNE BARAOU & FANNY DALLE-RIVE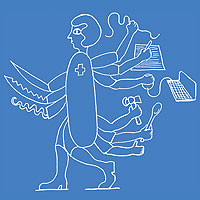 KOMIKAZE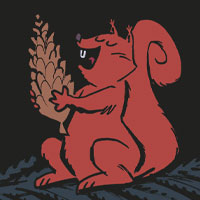 FOLK TALES IN COMICS AND ONE OF SCHMIDT'S
17:00 TAM-TAM
Street Gallery
TANJA KOMADINA: #thistime
(street exhibition)
18:00 Equrna Gallery
ANNE BARAOU &
FANNY DALLE RIVE:
CUL NUL
(exhibition and conversation)
20:00 DobraVaga Gallery
KOMIKAZE:
FEMICOMIX 2020
(commercial group exhibition)
20:00 DobraVaga Gallery
ARTIST PER MONTH x TINTA:
DORA BENČEVIČ
(exhibition)
20:00 DobraVaga Gallery
ZINE VITRINE x TINTA:
NUKA HORVAT
(exhibition)
18:30 Vodnik Homestead
FOLK TALES IN COMICS AND ONE OF SCHMIDT'S
(group exhibition)
16:00 DobraVaga Gallery
FEMICOMIX
WORKSHOP
(zine workshop)
20:00 +MSUM
LEWIS TRONDHEIM & THE DRUNKEN RABBITS
(group exhibition)
10:00 – 18:00 Kino Šiška
COMICS FAIR
(a whole day's fair of publishers, comics artists and comics fans)
10:30 Kino Šiška
ANNE BARAOU & FANNY DALLE-RIVE
(masterclass)
12:00 Kino Šiška
MAJA KASTELIC
(masterclass)
13:15 Kino Šiška
ZORAN SMILJANIĆ
(masterclass)
16:00 Kino Šiška
COMIC STRIP EDITING FOR CHILDREN
(workshop for children and young people 6+)
16:00 Kino Šiška
DO COMICS SPEAK THE TRUTH?
(discussion)
17:15 Kino Šiška
FOLK TALES IN COMICS
(discussion)
18:30 Kino Šiška
LEWIS TRONDHEIM
(online conversation)
20:00 Kino Šiška
ZLATIREPEC 2020
AND NARAT DRAWN
(Stripolis awards ceremony + drawn concert)
11:00 Vodnik Homestead
COMIC SUNDAYS: FOLK TALES IN COMICS
(storytelling performance and children's worksho 5+)
From 7 to 11 October, the Tinta International Comics Festival will take place in Ljubljana, again inviting you to discover and explore contemporary Slovenian and foreign comics creativity. This year's programme places four exhibitions by excellent comics artists at its core.
The exhibitions will be accompanied by discussions, workshops, a children's programme and a comics fair at Kino Šiška on Saturday, offering a broad selection of local comics publishers, stores and second-hand sellers.
You're kindly invited for a fresh batch of comics delights!
Free entry (apart from Zlatirepec 2020 and Narat Drawn – 2 €).
Kino Šiška Centre for Urban Culture, Stripburger/Forum Ljubljana, Zavod Stripolis

Divja misel/Vodnik Homestead Šiška, MG+MSUM, Equrna Gallery, French Institute in Slovenia, Italian Cultural Institute in Slovenia, Azil Bookshop, MGLC, Piran Coastal Galleries, K18 Gallery/Pekarna Magdalenske mreže, TAM-TAM Institute, Ljubljana, UNESCO City of Literature Office, Kranj City Library

City of Ljubljana, Ministry of Culture, Slovenian Book Agency, French Institute in Slovenia

Outfit7, Abi Falafel, Gostilnica 5–6 kg, GoOpti, Tektonik

Radio Študent, TAM-TAM, DPG, Mladina