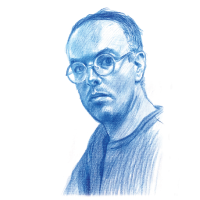 EMMANUEL GUIBERT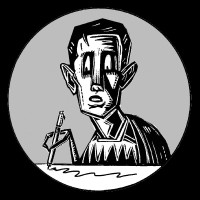 PETER KUPER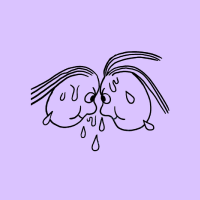 COLORAMA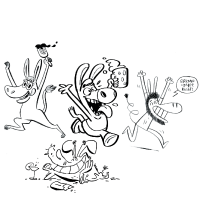 GOLDEN DONKEYS
18.00 Kresija Gallery
CRÈME DE LA CRÈME: FESTIVAL EXHIBITION
(festival launch & group exhibition)
20.00 DobraVaga Gallery
COLORAMA CATALOGUE
(group exhibition)
20.00 DobraVaga Gallery
ARTIST PER
MONTH x TINTA: DORA KAŠTRUN
(exhibition)
20.00 DobraVaga Gallery
ZINE VITRINE x TINTA: AGATE LIELPETERE
(zine exhibition)
18.00 Vodnik Homestead
COMICS AUCTION
(auction of comic books, originals, children's books, illustrations)
20.00 Vodnik Homestead Gallery
METAMORPHOSES
(group exhibition &
audiovisual performance)
16.00 – 19.00 DobraVaga Gallery
COLORAMA CLUBHOUSE LJUBLJANA
(zine workshop)
19.00 Equrna Gallery
EMMANUEL GUIBERT:
A DRAWN LIFE
(exhibition)
10.00 – 20.00 Kino Šiška
COMICS FAIR
(fair, masterclasses, talks …)
10.30 – 11.15 Kino Šiška
DORA BENČEVIČ
(masterclass)
11.30 – 12.15 Kino Šiška
AISHA FRANZ
(masterclass)
12.45 – 13.45 Kino Šiška
COMICS FOR CHILDREN: A CLOSE-UP
(debate)
15.30 – 16.00 Kino Šiška
OHOHO FESTIVAL (ZAGREB)
(presentation)
16.00 – 18.00 Kino Šiška
COMICS ON REELS
(workshop for children (6+))
16.15 – 17.15 Kino Šiška
PETER KUPER
(masterclass)
17.30 – 18.00 Kino Šiška
COLORAMA
(presentation)
18.15 – 18.45 Kino Šiška
DUBIOZA KOLEKTIV AND THE MAGIC HEN
(comics presentation)
19.00 – 19.45 Kino Šiška
EMMANUEL GUIBERT
(conversation)
20.00 Kino Šiška
ZLATIREPEC 2021 AND DRAWN CONCERT
(Stripolis awards ceremony
and concert)
11.00 Vodnik Homestead
NEDELCE: SARDINE IN OUTER SPACE
(Storytelling event for
children)
TUESDAY, 28. 9. 2021
19.00 at K18 Gallery, Maribor
IC 2.3
(multimedia exhibition)
MONDAY, 4. 10. 2021
20.00 at Zorica
DONKEY PARTY
(festival warm-up)
TUESDAY, 5. 10. 2021
18.00 at Slovenian Cinematheque
APOCALYPSE NOW
(film screening)
TUESDAY, 5. 10. 2021
21.30 at Slovenian Cinematheque
HEART OF DARKNESS NOW
(debate)
SUNDAY, 17. 10. 2021
11.00 at Vodnik Homestead
NEDELCE: POSTAVLJANKA
(workshop for children (5+))
THURSDAY, 21. 10. 2021
18.00 at K18 Gallery, Maribor
PRIMOŽ KRAŠNA: CREATING COMICS
(lecture)
SATURDAY, 23. 10. &
30. 10. 2021
10.00 – 18.00 at Vodnik Homestead
STRIPBURGER COMICS ACADEMY
(two-day workshop (16+))
Between 6 and 10 October, Ljubljana will host the Tinta International Comics Festival, which once again brings a diverse selection of top exhibitions and events in the company of high-profile local and foreign guests and invites you to expand your comics horizons. The focus of this year's edition is on the renowned, award-winning masters of comic expression, Frenchman Emmanuel Guibert and American Peter Kuper. The DobraVaga Gallery will feature the Berlin-based Riso publishing house Colorama, while Zlati Osli (Golden Donkeys), a colourful group of Slovenian comics artists, will fly the hometown flag.
The comics exhibitions will be accompanied by discussions, workshops, masterclasses, a children's program and the Saturday comics fair at Kino Šiška, boasting a wide array of issues by local comics publishers, comics stores and second-hand vendors.
For the third year in a row, the festival will include the Stripolis Zlatirepec awards, given to the best original and translated comics of the year.
Free entry (apart from Zlatirepec 2021 and Drawn Concert – 2 €). 
The TINTA Comics Festival, which takes place every October at Kino Šiška and other venues in Ljubljana and elsewhere in Slovenia, is the central comics event in Slovenia. The festival brings together various actors of the domestic comics, cultural and art scene in order to popularize comics creativity, and presents the highlights and diversity of domestic comics production and projects that go beyond comics and enter into a lively dialogue with other artistic genres. By hosting established foreign comics creators and experts, it provides insight into the lively international scene and trends in the field of contemporary comics in the world, and with an educational program in the form of lectures, masterclasses, workshops and debates, it aims to develop, expand and deepen the domestic comics creativity and scene.

Kino Šiška Centre for Urban Culture, Stripburger/Forum Ljubljana, Zavod Stripolis

Kresija Gallery, Equrna Gallery, Divja misel/Vodnik Homestead Šiška, Slovenian Cinematheque, K18 Gallery/Pekarna Magdalenske mreže, Zorica, LUD Literatura, Glavan Antiquarian Bookshop
City of Ljubljana, Ministry of Culture, Slovenian Book Agency, French Institute in Slovenia, U.S. Embassy in Slovenia

Radio Študent, TAM-TAM, DPG, Mladina